Now you can list categories & services on your digital business card.

This feature is available for all users.

How does the services editor work?
In edit card, you may get an option to add the services you offer, along with their descriptions and prices. If your business has multiple categories, group services together into sections under the appropriate category to keep your services organized.
Card visitors can find all your categories and services on a different "Services" page. You can enable or disable this page on your card from dashboard.
Add/Edit Services under Dashboard > Edit Card > Services.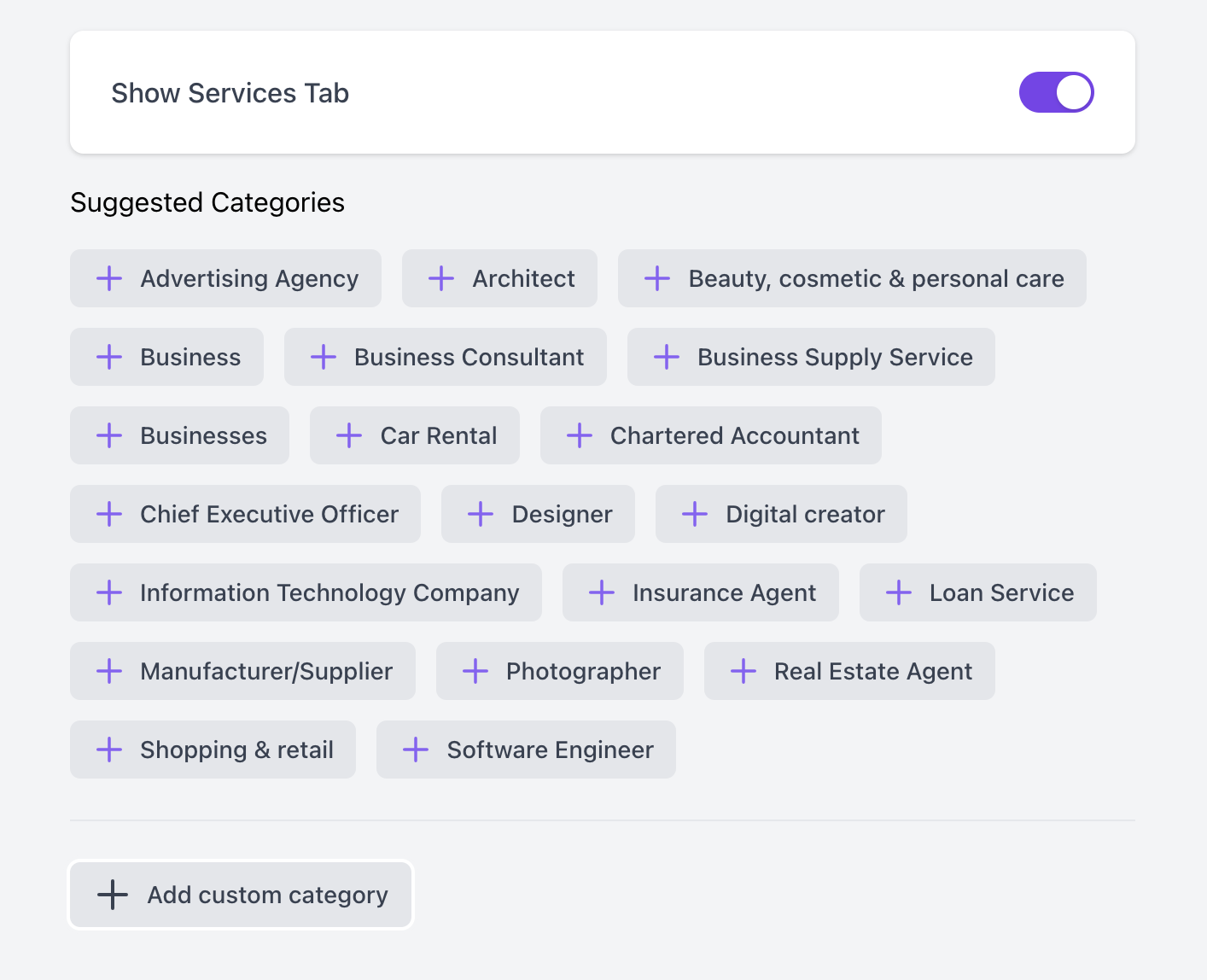 Was this article helpful? Let us Know