Provide your Visitor direct link of your whatsapp on your Digital Business card. This will allow user to directly contact you on whatsapp. Insight says users with direct whatsapp link gets 68% more leads compared to other users. So what are you waiting. Go login to your account and activate your whatsapp link now!!
Steps to enable whatsapp link
Login to your account

Edit your card

Click on More -> Action button

You will see this section there and just slide the slider.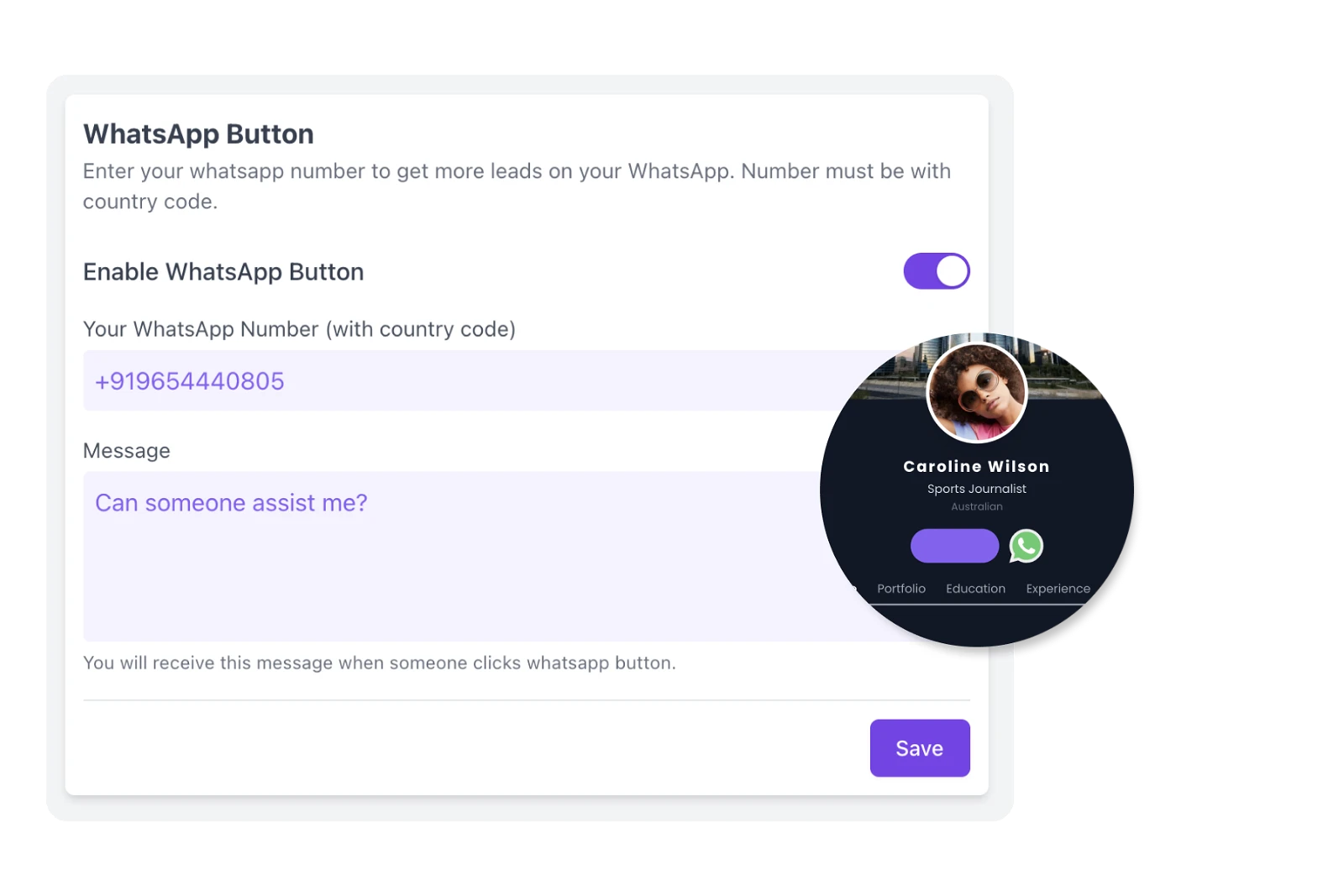 Was this article helpful? Let us Know