Video content is quickly becoming the preferred way to consume information. Videos have exponentially higher engagement than text and images, are more memorable, and increase buying intent. That's why adding a video to your business card is one of the most effective ways to engage your new connections.
With a wCard Premium plan, you can embed a YouTube or Vimeo video on your digital business card. Include marketing videos, virtual house tours, product tutorials, and more.
How to enable Introduction video to your digital business card?
Adding a video to your business card is one of the best ways to create a unique and engaging card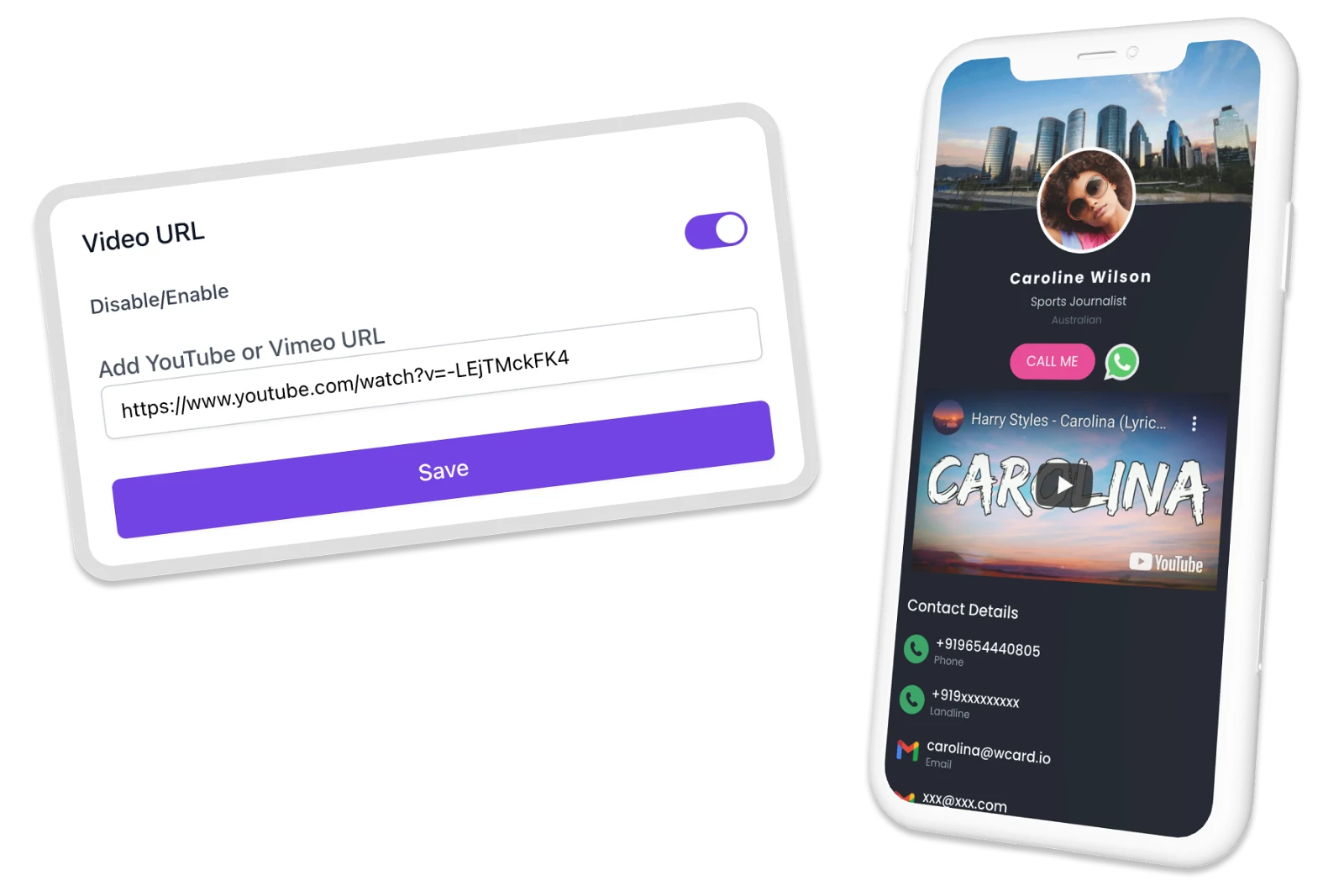 Was this article helpful? Let us Know