Easily Switch NFC Link
One NFC card can be used for linking multiple Option
By wCard.io
23 September 2022
It has been a long since when we launched the NFC feature, and many of you might be using it but for those who are new or are not regular visitors. We have something new for you.
What is Switch NFC Link?
Now you can easily change the link of your NFC Tag. Before tapping on any device you can decide what link should be opened through NFC Tag. Example: digital business card, Instagram profile, Facebook profile, Youtube Channel, or any website. Along with this, you can also see total number of taps on your NFC Tag.
How to change NFC Link?
Go to Dashboard > NFC > Add/change NFC Links and see stats.
Once you have synced your NFC card with your account. Now you will see the option to switch option to choose the action that your NFC card will do now.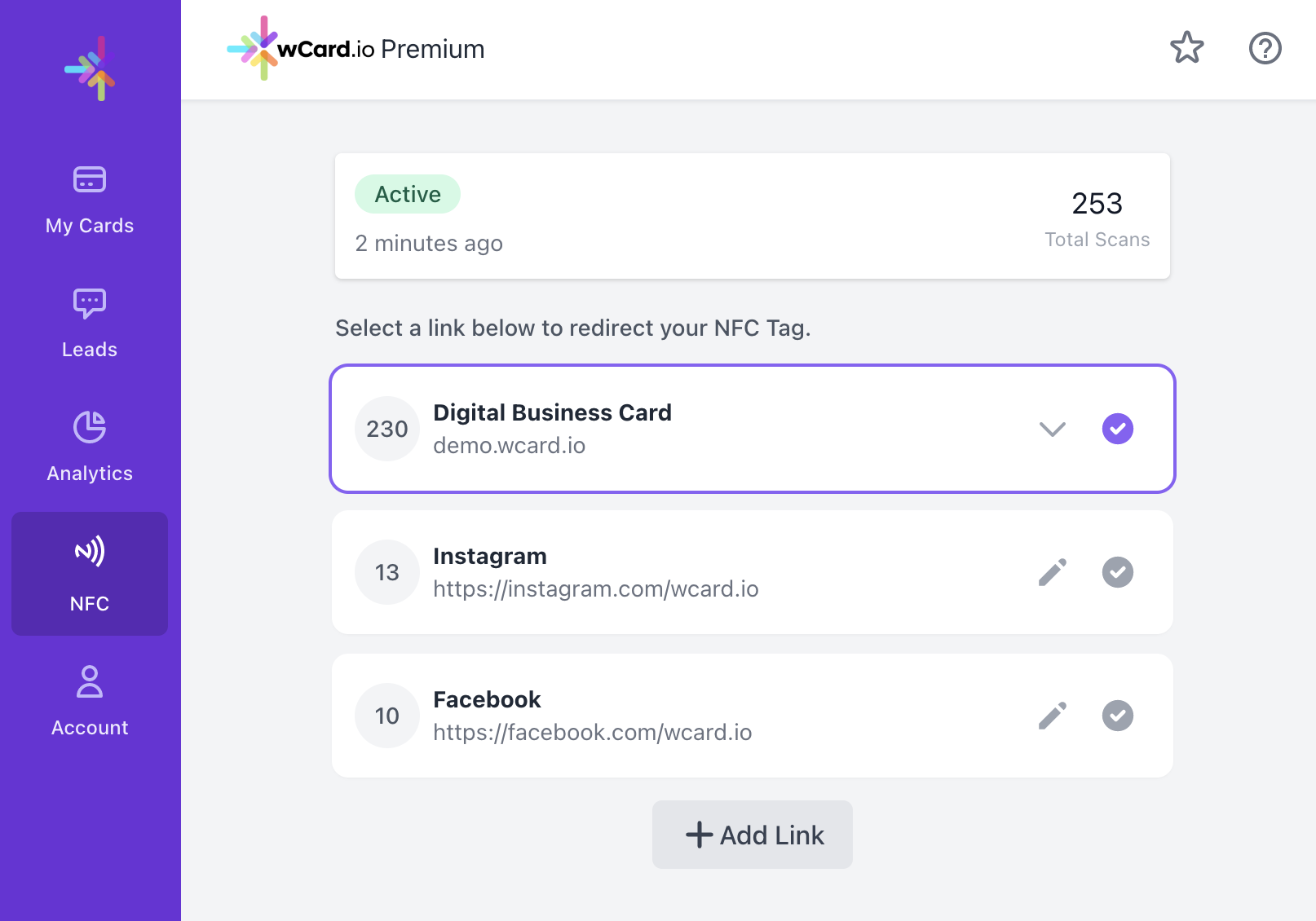 Was this article helpful? Let us Know