Near field communication (also known as NFC) enables two electronic devices to communicate with each other. For example, an NFC card and a card reader will engage with each other, with a read range of around 4cm offering more flexibility in the field than a contact card.
With NFC card you can easily share your contact details with just a tap of a smart card on any NFC-enabled mobile phone. Know More about NFC compatible Devices.
At wCard.io NFC card are designed so that you can use its QR code to scan and share your digital business card
Buy Now and get your NFC card in 7 working days. Shipping is Free!!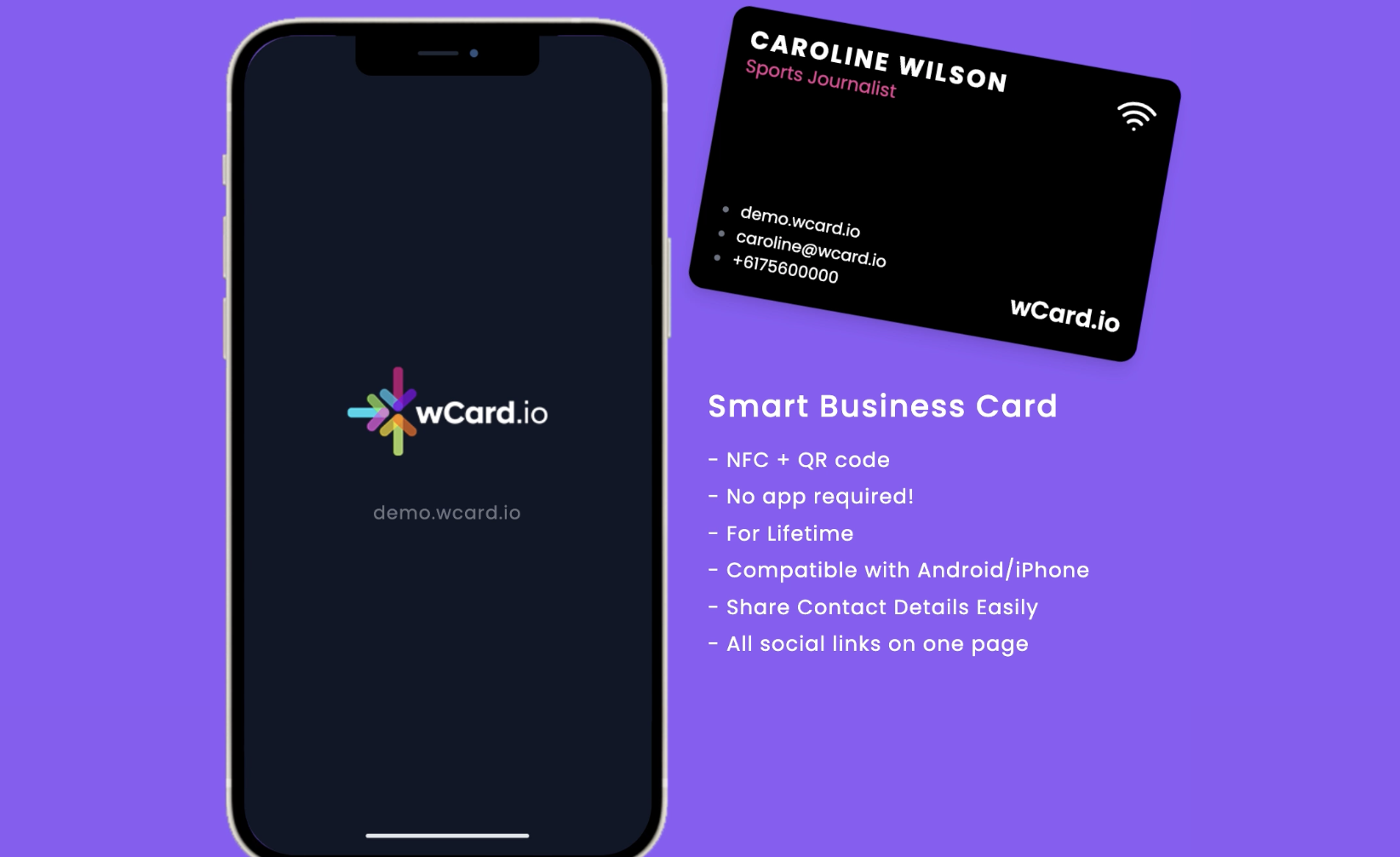 Was this article helpful? Let us Know